Benefits of Custom Foil Labels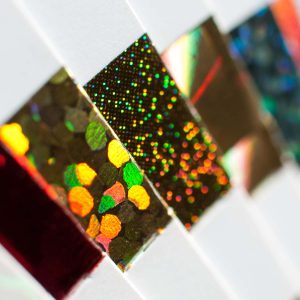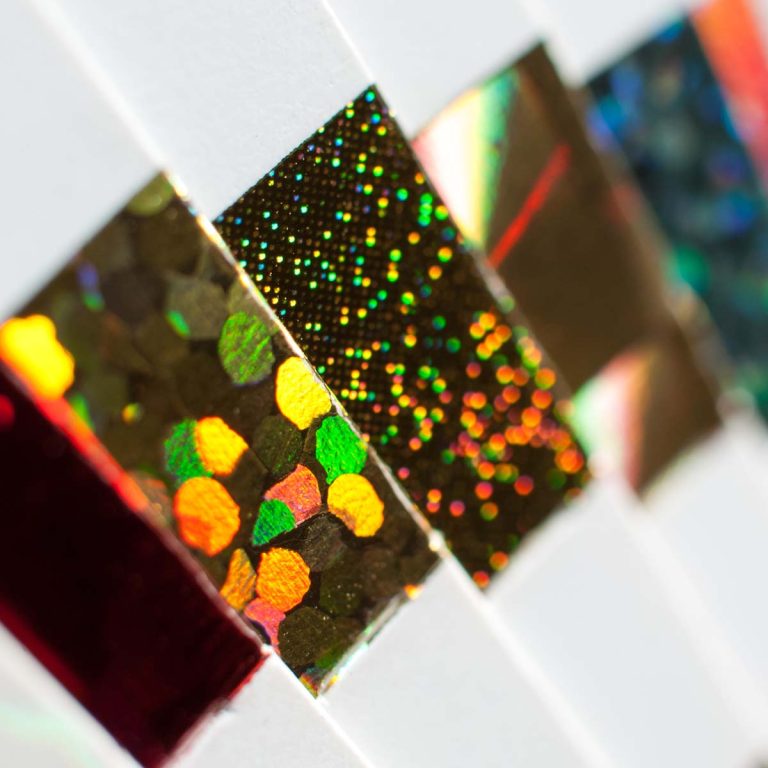 Custom foil labels are a great way to add value to your packaging and increase value for the end user. Adding value equals more sales and a higher ROI. But, how exactly can adding foil to a label help with your bottom line and what are your foil options?
What is a custom foil label?
There are two types of foil labels. This includes cold foil labels and hot foil labels.
The Benefits of Cold Foil
Cold foil stamping is relatively new that to advances in the flexographic label printing industry. To apply cold foil to a label, UV-activated adhesive is placed onto a substrate where the foil needs to adhere. The pressure of the rollers presses the foil to the adhesive and the access foil is stripped away. A UV light cures the foil into place.
Cold foil is cost effective and efficient. Foils are available in a variety of patterns and colors including silver, gold and a holoFX patterns. Also, cold foil can be overprinted with inks for a custom color and effect. Moreover, no extra tooling is required which reduces production costs. Create a truly unique look with cold foil under inks, over inks, under laminate coatings and under varnish. Smooth flat surfaces are easiest to successfully cold foil.
Compatible sustrates include:
BOPP Labels
Coated Papers
Film Labels
Heat-Sensitive Materials
The Benefits of Hot Stamping
Hot stamping transfers metallic dry inks to a label surface through heat and pressure. Using the hot stamp method to apply foil does require special tooling. First, a plate must be ordered, which can be reused for multiple runs. If a label design requires embossing, this requires a second plate. The plates are a perfect solution when there are intricate details. Plates provide heat and pressure for a precise bond of the foil to the label surface.
Hot stamping is popular in the wine and distillery market. This is because wineries and distilleries typically use porous paper label stocks. However, not all label materials can be hot stamped, such as BOPP materials. Furthermore, foils for hot stamping come in a variety of colors. Most brand owners implement a metallic foil into their design, but that is not the only option. Foils are available in metallic, pearlescent, matte, gloss, HoloFX, and specialty patterns.
Hot stamping typically costs more than cold foil, but quality brands fine it the most viable solution for precision custom labels. Moreover, hot stamping looks luxurious, adds texture to a finished label, and has a brighter shine.
The Art of Adding Label Value
Foil offers shelf-appeal and can add significant value to packaging. Choosing between cold foil vs hot stamping boils down to three things. Firstly, what substrate are you running. A porous material lends itself to hot stamping, while a flat surface is ideal for cold foil. Secondly, cold foil will lay completely flat, whereas hot stamping will be slightly raised. Finally, which print method will reach and connect with your target audience and product price.
Want to know how to add foil to your artwork? Check out our online guide to get instructions to add foil to your next label project.