Our Sustainability Policy
Comply with applicable environmental laws and regulations and voluntary commitments to which the facility subscribes.

Eliminate, or reduce the release of contaminants into the environment, through pollution prevention, recycling, and through treatment control technologies.

Effectively communicate with facility employees, suppliers, regulators, and customers, as well as the surrounding community regarding Environmental Management System performance.

Periodically review and demonstrate continuous improvement in the facility's environmental performance, including areas not subject to regulations.
Landfill Free Label Converter
Hub Labels is proud to announce that we are a Landfill Free manufacturer!
In September of 2019 we reached this goal when we decided to convert all of our waste into a clean burning alternative fuel. Read more about how Hub became a 100% landfill free label printing facility.
Sustainability in Action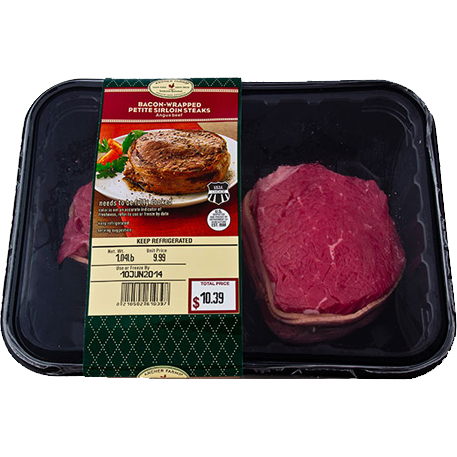 LINERLESS LABELS
Linerless label technology increases overall efficiency by reducing liner waste, optimizing warehouse storage and reducing backroom and skilled labor while providing all the benefits of self-adhesive labeling with improved environmental advantages through their non-utilization of label liners. The reason this has such a huge impact on sustainability is because the backing liner of adhesive labels is expensive and difficult to recycle and requires a lot of energy, by eliminating the liner waste we are able to over you a label solution that helps to reduce contributions to the landfill.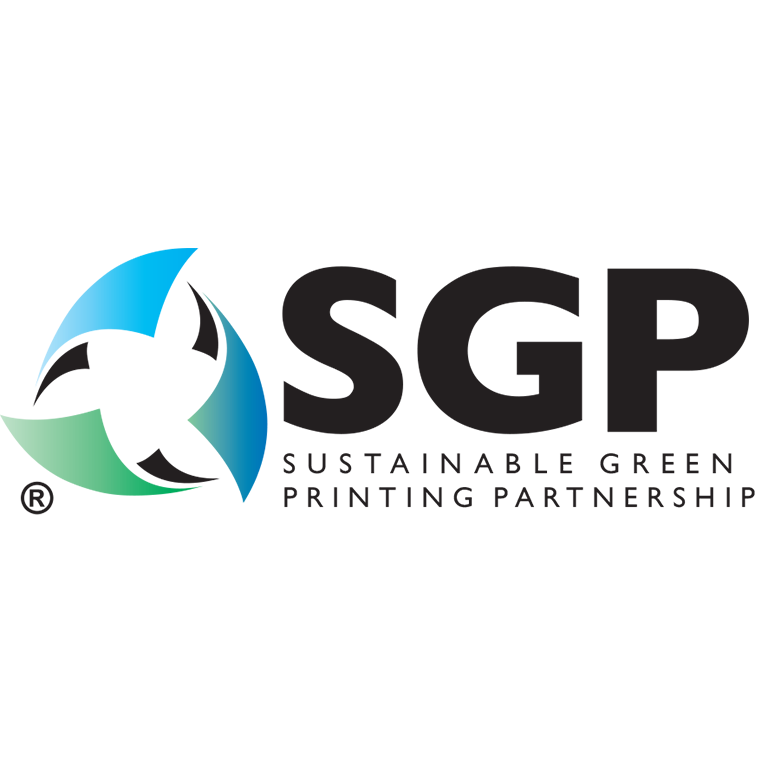 S.G.P CERTIFIED
We are a certified member of S.G.P (Sustainable Green Printing Partnership) a sustainability program designed specifically for the label industry. This green program demands that members constantly decrease their environmental impact and carbon footprint in four key areas: clean production, energy and greenhouse gases, product design, and management practices. This program was initially known as the L.I.F.E (Label Initiative for the Environment) certification program but merged with S.G.P in 2018. For more information please visit the S.G.P website.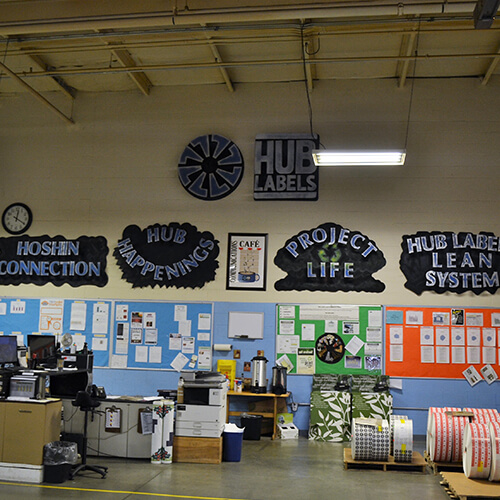 CONTINUOUS IMPROVEMENT
We are involved in many programs to increase the use of renewable energy, decrease all waste in and outside of the plant, and are always exploring more environmentally responsible materials and manufacturing procedures. Our unique approach involves printing with eco-friendly water-based and UV inks, and recycling inks, liner waste, and water. We are involved in programs to increase the use of renewable energy, decrease all waste in and outside of the plant, and are always exploring more environmentally responsible materials and manufacturing procedures.
Environmental Friendly Awards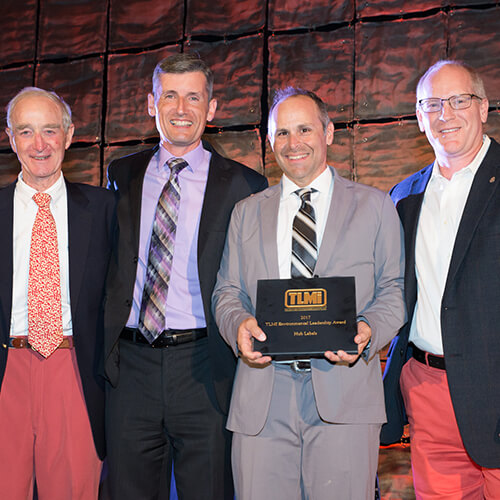 Environmental Leadership Award
October 10, 2017, Hub Labels Inc. was presented with the TLMI Environmental Leadership at the 2017 Annual Meeting held in Scottsdale, AZ. This award recognizes both a converter and a supplier member each year that consistently demonstrates a commitment to progressive environmental practices across a range of areas; pollution prevention, environmental leadership, tangible benefits, relevance to others, and commitment to industry & TLMI environmental initiatives.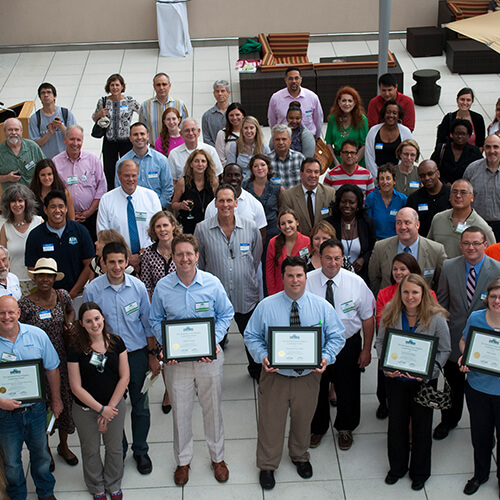 Green Registry Circle
On June 28, 2018, Hub Labels celebrated being honored as part of The Maryland Green Registry Leadership Circle. The membership was granted to business who either met the one-year designation for members and previously won a Maryland Green Registry Leadership Award or undertaken significant new work in the past year as an indication of their commitment to continual improvement and those who updated their Maryland Green Registry profile within the previous year.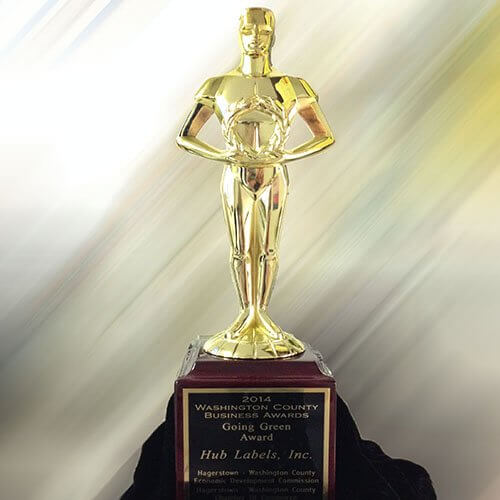 Going Green Award
February 26, 2014, Hub Labels Inc. of Hagerstown, MD received the Going Green Award during the 15th annual Washington County Business Awards at the Hager Hall Conference and Event Center. "This Award honors the highest level of commitment to environmental stewardship and sustainable business practices," said Secretary Robert M. Summers, Maryland Department of the Environment. "Hub Labels, Inc. is truly demonstrating the leadership that our state needs to help build a sustainable future."
Hub Goes Electric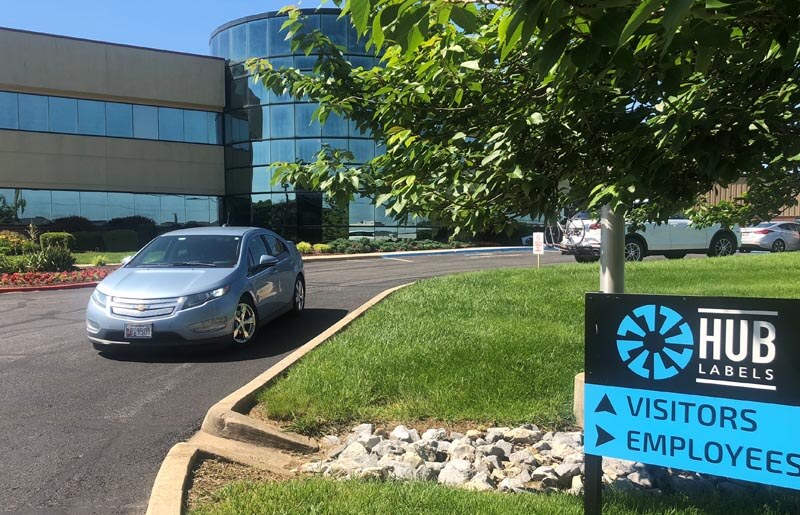 Introducing the Chevy Volt
Hub Labels purchased a 2015 Chevrolet Volt to use as the primary company vehicle. The Volt is unlike traditional hybrid cars because we can drive on pure electricity for the everyday commute and seamlessly switch to gasoline for longer trips.
For less than the cost of a latte, we can fully charge the Volt and get an EPA-estimated 38 miles gas-free and it averages 900 miles between fill-ups. With the standard 120V charging unit we can fully charge the battery in about 10 to 16 hours.
In addition, the Insurance Institute for Highway Safety (IIHS) has named Volt a 2015 Top Safety Pick in its Small Car segment. With all of these great incentives, plus being environmentally friendly, the Volt is a great addition to Hub.