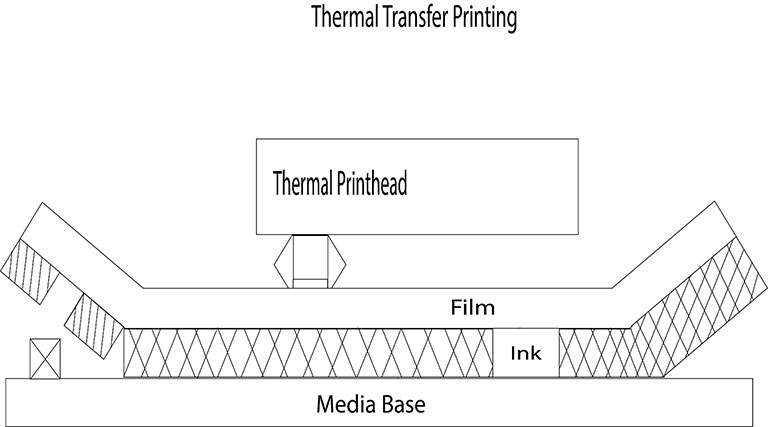 Thermal transfer printing is printing that is performed by what is called a ribbon roll. The ribbon roll is heated up by the printhead which then melts it on to the label to form the desired text or image. A label that was created through a thermal transfer process will typically have a glossy printed surface.
Thermal transfer prints are much more durable than direct thermal prints. This is because when the ribbon roll melts on to the label the ink is absorbing into the material making it much more resistant to heat or moisture when compared to a direct thermal printed label. This method also provides better consistency and image quality as each image is coming from the ribbon consistently.
For best results the ribbon and media substrate must be compatible before printing otherwise the ribbon will melt incorrectly and cause problems.
Our thermal transfer blank label offerings are not size limited. We can fulfill an order of any specific size as long as it is in our die library. We also resell thermal transfer ribbons.
Common Thermal Transfer Print Applications
Product identification
Circuit board tracking
Sample and file tracking
Permanent identification
Inventory identification
Asset tagging
Certification labels
Cold storage and freezers
Laboratory specimens
Outdoor applications
ADVANTAGES
High definition print quality
Long image shelf life and stability
Batch printing with no waste
Single printing with no waste
Low long-term maintenance
Can print on nearly any kind of stock