How can thinner label materials equal big wins for the environment?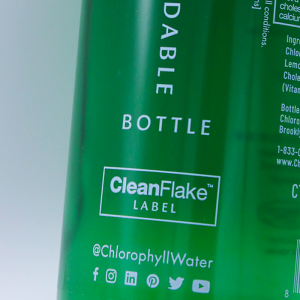 There's no doubt – Thin is in. That's thin label materials. From label facestock to label liner, manufacturers are offering more sustainable label options than ever before. Here's how switching to thin labels can help you gain big wins for the environment and your corporate sustainability goals.
Switching to a thinner material can have many benefits. Most surprisingly for many brand and packaging experts are the savings that can made both from a cost standpoint, as well as a reduction in CO2 emissions, water and electrical consumed during the label construction process. We have partnered with Raflatac to bring real numbers to our customers that show how a simple change in a label material can elevate a brand and create a story to tell consumers.
There are many surprising benefits to going thin. Thin label materials allow more labels to fit onto a roll. This can equate to less changeovers, less downtime, less transportation cost and less fuel consumption. We also recommend combining a thin label material with a wash-off adhesive or Avery Dennison's Clear Flake adhesive to ensure your packaging can be recycled or upcycled. (Link to new ensuring your label doesn't prevent packaging recycling article) Thin, clear facestocks can also give the "no label" look that can increase perceived value, allowing brands to increase sales and ROI. Many bath and beauty products utilizes thin, clear facestocks that their customer's love.
At Hub Labels, we believe sustainability is a journey. There is no one perfect solution. By working with a custom label converter like Hub Labels, you will get a team of experts who will collaborate and worth with you to ensure you get a label that delivers and meets your brand's lifecycle demands. When considering switching to a thin label facestock and liner, Hub Labels will work with the label material manufacturer and your equipment manufacturer to ensure we find the right solution for your label applicator and production line.