Sustainability through Linerless Labels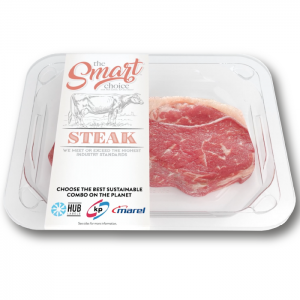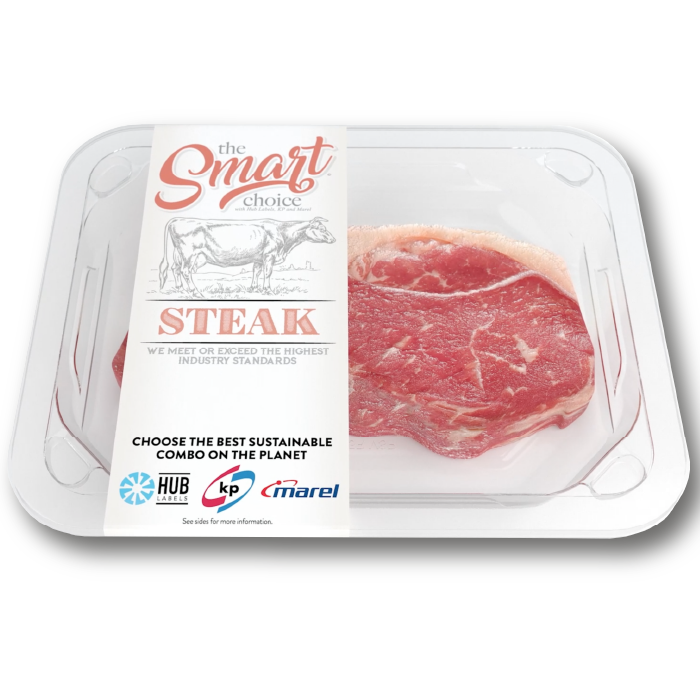 Sustainable packaging is an ever growing concern for brand owners and food manufacturers. Government agencies are rewarding businesses who reduce their carbon footprint and penalizing those who use environment harming packaging. At the same time, retailers are demanding that brand owners reexamine their packaging to ensure they reduce their carbon footprint and promote packaging recyclability to sell into their storefronts.
With change comes doubt and fear of losing sales. Everyone says they care about sustainability, but bare minimum packaging can get lost on the store shelves. How can I create a product package that still pops on the store shelves but also meets sustainability demands set forth by retailers?
Additionally, a packaging change can often mean a change to the production process and equipment required. Change can feel daunting. However, with a slightly different perspective, this is actually an opportunity to test new marketing strategies and gain efficiencies that can not only help you meet corporate's sustainability goals, but also make your ROI go up and increase brand loyalty.
The Best Sustainable Packaging Solution
Hub Labels has partnered with equipment manufacturer, Marel and with PET tray manufacturer, kp films to offer food manufacturers the best sustainable packaging solution. It all starts with the kp film vacuum skin packaging (VSP) tray made up of 100% post-consumer recycled PET and can be recycled or upcycled to be reused over and over again. Meat processing plants including beef, chicken, seafood and pork, have switched to VSP trays as they extend shelf life, improve taste and texture, and prevents freezer burn.
Labeling a VSP tray can be a challenge as the film that seals the food into the tray conforms to the shape of the produce inside. That is where the Marel and Hub Labels Linerless Label solution comes into play. Marel offers the M360 label applicator which is easy to use and fully automated. The M360 labeler is available as a stand-alone unit for fixed-weight packs or can be connected to Marel's weigh price labelers for catch-weight products.
Linerless labels are a label that utilizes adhesive strips on the back of the label to adhere to the food tray. We also place silicone strips that are strategically placed on the front of the label so when the VSP tray labels are manufactured, the labels can be wound on a roll without the use of a liner. At the food processing plant, the silicone allows for the labels to easily unwind from itself during application with no liner waste.
What are the benefits of Linerless Labels?
Zero backing liner waste
40% less reel weight compared to pressure sensitive labels
More labels on a roll, fewer change overs and less downtime
Increased application speed, up to 100 packs per minute
Increased surface print area for brand management
Dual-sided printing
Consistency on the shelf, increased shelf appeal
Label serves as a tamper seal for improved security and safety.
This sustainable combo is the most sustainable packaging solution for skin pack trays on the planet. Learn more about how linerless labels and VSP trays can help reduce food waste.