How can labels help achieve my direct mail goals?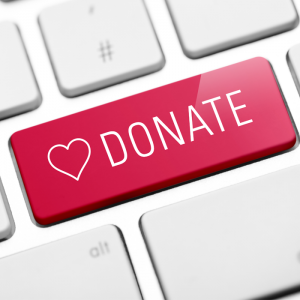 Non-profits continue to find great success with direct mail campaigns. In a world where everyone is bombarded with email and webinar fatigue is real, direct mail can create a personalized experience that can drive success.
What does success look like from a direct mail campaign?
All direct mail campaigns share 3 common goals. First, to drive donorship. People love to donate to causes they care about and that makes a connection to their personal values. By leveraging personalized direct mail, such as address labels or bumper stickers, campaign managers continue to find great success at driving new donorship through messages that stick. The second goal of any direct mail campaign is to client retention. A tried and true method for client retention is through gifts and follow up that shows how their donation dollars are making a difference to create positive change. The third desire of any campaign is to be different and stand out. There is a danger in direct mail that your mailing could be seen as junk mail and could be destined for the recycling bin with little an afterthought.
Everybody loves a sticker
Label and sticker direct mail premiums work. Why you ask? It's simple. Everybody loves a sticker. People have a tendency to place address label stickers and any other sticker they receive in the mail in a drawer to use later. At a minimum, they give stickers to their kids to decorate their artwork and folders. These stickers become ongoing opportunity for you to connect with people and remind them of the organization they love, your organization.
Add a little bling
Implementing label and sticker embellishments such as cold foil, can further ensure your direct mail premium label is treasured by your donor. Label Foil is usually gold or silver, but we can print on top of silver foil to create colored foils that catch the eye and increase the perceived value of your mailing.
Almost anything can be turned into a sticker and would serve as a great mailing for your next direct mail campaign. From calendars to mousepads, to pop socket sticker cover-ups, we are full of ideas we would love to share to make your next direct mail campaign a smashing success.