What is Rewind Direction and Why is it Important?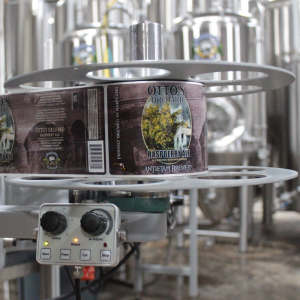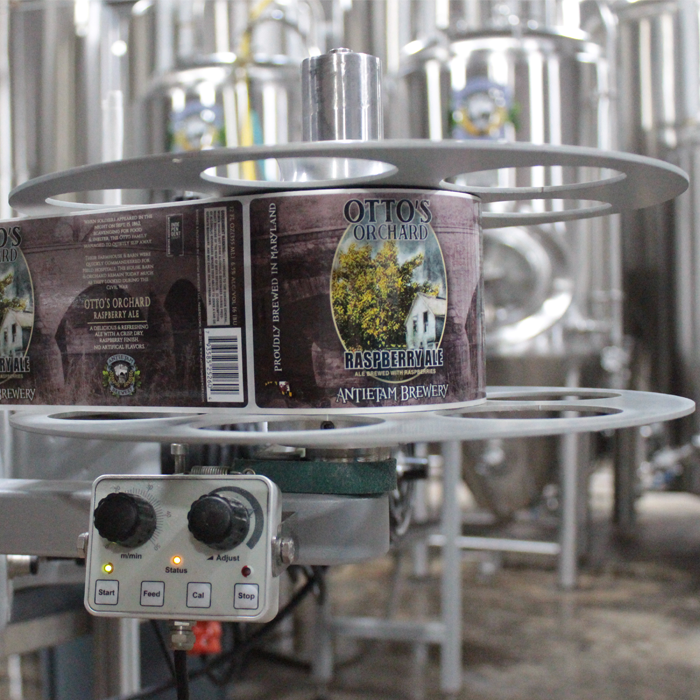 If you are new to ordering labels from a flexographic label printing manufacturer, one of the first questions your label provider is likely to ask is, "What rewind direction (aka unwind direction or wind direction) will be required so the label rolls work on your application equipment?"
The rewind direction is how your label printer will finish the labels on a roll so when you use your labels on your equipment, the labels dispense and apply correctly to your container or bottle. Basically, it tells us what orientation a label will need to be as it is feeds through label application equipment. Lucky for you, the label industry has standard rewind directions to help avoid any confusion. There are 8 different rewind directions and understanding your equipment and which rewind direction is needed is critical to a smooth label application process.
There are three basic elements you need to understand when thinking about rewind direction.
How does the label need to feed off of the roll?
What direction does the length and width of a label need to come off a roll?
What direction do you need the text and images to be on the label roll?
WHY IS REWIND DIRECTION SO IMPORTANT?
If you are hand applying labels, rewind direction is probably not all that important to you. If you use a label applicator to apply your labels to your bottles or containers, then rewind direction is a critical piece of information that your label converter will need to know. If you guess as your rewind direction, you risk applying labels upside down when you run the label rolls through your application process.
Below is a chart of the industry standards for rewind directions: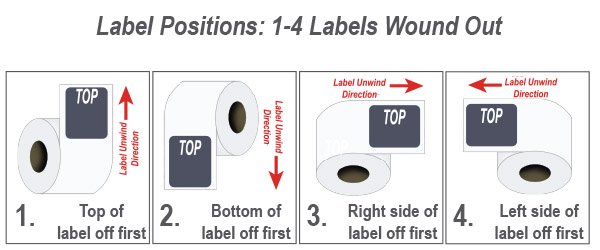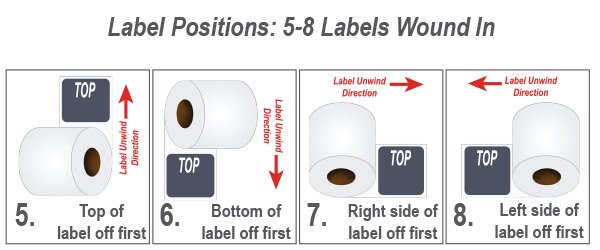 Want a printable format? Download a PDF of the label rewind chart. If you are unsure of your rewind direction, give us a call. We will be happy to help!