How Do I Add Spot Color To My Label Art?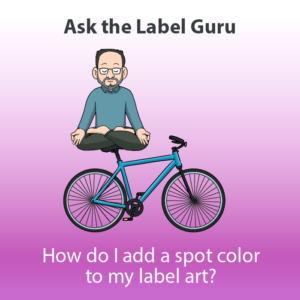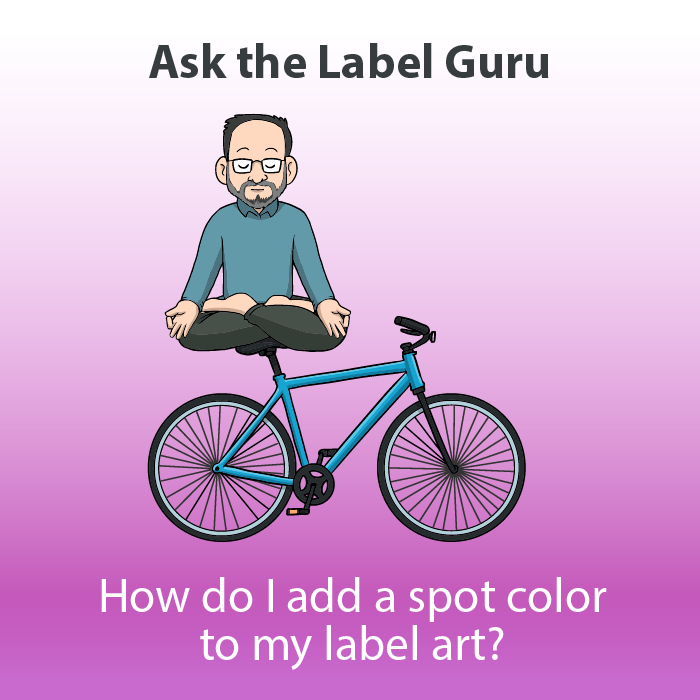 What Is a Spot Color?
Color is crucial to strong brand identity. For instance, the McDonalds golden arches are always the same red and gold color, there is no variation across their restaurants. Starbucks the same green, UPS the same brown, or Facebook the same blue. Strong brands maintain the same color standards across the board and the colors don't vary based on which of their products you have. Spot color printing is what allows brands to achieve this consistency.
To be more precise, spot color printing is when a specific color is needed in a printing process that the typical CMYK process cannot produce. This is because sometimes with certain combinations of colors, the CMYK process can only assign so much ink to create the colors. For example, if a particular print needs three colors that all require a mixture of cyan, the CMYK process might not be able to assign each the color the appropriate amount needed.
PMS
Spot colors are achieved through the PMS color model. PMS is a color model that stands for pantone matching system. The model is based on over one thousand standardized ink colors. Unlike the RGB and CMYK color models, which require mixing different colors to achieve a desired result, the PMS color model uses inks that have already been created before the printing process begins.
This allows printing manufacturers across the world to refer to the same pantone matching system to guarantee that the correct PMS color is being used for a product no matter where it is produced or manufactured.
PMS printing is great for printing deep and brilliant monochromatic colors and is particularly a strong choice for color matching specific colors such as a color from a logo. Its limitations arise when printing designs that require four or more colors or printing photographs.
How To Determine The Right Spot Color With PMS
The Pantone formula guide can be used to determine which spot color is the correct one for you. You can also convert CMYK colors to Pantone colors using Adobe Illustrator. See below:
Select the object that contains the color you want to change.
Navigate to Window > Swatches
Navigate to Edit > Edit Colors > Recolor Artwork.
Click on "Limits the color group to colors in a swatch library."
Navigate to Color Books and select the Pantone color book listed.
Certified Printers
We can also help you make sure you have the correct Pantone color. Hub Labels is proud to be both a GMI and G7 certified printer.
GMI or Global Measures International, measures packaging suppliers such as label converters, to control print variables through scientific and repeatable measurement. A print facility with a GMI certification helps brand owners with the most rigorous of standards protect a brand to create consistency on the store shelves. Major retailers such as Walgreens, Lowes, CVS and Target require that brands partner with a GMI certified label printing facility to ensure packaging print standards are met to deliver the same experience to a shopper no matter if they are in Hagerstown, MD or in Seattle, WA.
A G7® Master Facility meets an industry-leading set of global standards and specifications from IDEAlliance® for achieving color accuracy across all printing presses and materials. A certified G7 label print facility has met the most rigorous of standards to prove that they understand how to match and systematically repeat consistent color on various printing presses to simulate the G7 grayscale definition within industry tolerances. This scientific method ensures that a color consistency is managed through a defined workflow that provides process control and production efficiency.
Our dedication to providing a consistent and reliable output has pushed us to require the highest level of expertise for color management, quality control, and machine calibration.  We are a select group of global print service providers who have successfully completed training, examination and qualification process of their print production processes, validating their capabilities to the highest level of global industry standards and specifications.