Label Manufacturer Sustainability Win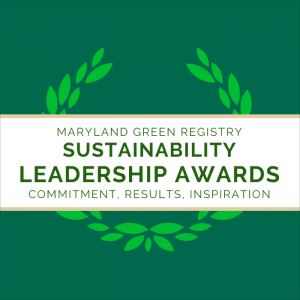 Hagerstown, MD | June 9, 2021 — A local label manufacturer was recognized for their sustainable business practices by the Maryland Green Registry. Hub Labels was one of five Maryland businesses selected. The 2021 Sustainability Leadership Circle Awards is presented to former Leadership winners. Selected businesses have demonstrated continued commitment to sustainable business practices. Moreover, strong environmental leadership is also established, along with a "Green Team" to ensure success.
Pathway to Label Manufacturer sustainability
In 2020, Hub Labels became SGP (Sustainable Green Partnership) certified. To achieve this, the SGP team implemented several environmental projects. Furthermore, the SGP team tracked results of those efforts. The SGP team met quarterly to discuss progress, goals and new initiatives. In addition, all information was shared with employees through communication boards and company meetings.
Along with being SGP certified, Hub Labels is a 100% landfill free label facility. In 2018, Hub sent 769,430 lbs of waste to landfills. In comparison, thanks to a partnership with Biohitech in West Virginia, zero waste is sent to landfills since September 2019. At this time, all label waste is diverted a resource recovery facility. The facility converts the waste into a renewable fuel or Solid Recovered Fuel.
Environmental Award History
Hub Labels has received the following environmental awards:
• Hagerstown-Washington County Chamber of Commerce Going Green Award in 2010 and 2014.
• Maryland Green Registry Leadership Award in 2014
• The TLMI (Tag and Label Manufacturers Institute) Environmental Leadership Award in 2017
• The TLMI (Tag and Label Manufacturers Institute) Calvin S Frost Elevation Award in 2020 (Industry Environmental Award)
• The FTA (Flexographic Technical Association) Sustainability Excellence Award in 2020 (Industry Environmental Award)