Hub Labels Announces Marel Partnership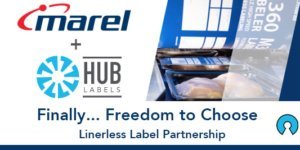 Hub Labels Announces Partnership with Marel to Provide More Choices in labelling solutions to the Poultry, Meat and Fish Packaging Industry
Hub Labels Poised to Make Significant Waves in the Linerless Label Market Segment
Hagerstown, MD [January 24, 2020] – Hub Labels is pleased to announce a partnership with Marel as a preferred label manufacturer for the M360 labeler offered by Marel. The M360 Labeler is designed for linerless labeling of all popular tray sizes and is ideally suited for skin pack trays.
"The partnership between Hub Labels and Marel demonstrates our commitment to creating solutions that work for our customers," said Thomas Dahbura, President of Hub labels. "At Hub, we have been partnering with various material providers to bring more choices and supply chain safety to our clients. Our open source solution provides clients more flexibility to choose their own substrates and gain more control over their package fulfillment. Finally, food manufacturers can now get best-in-class equipment and linerless labels, with more freedom than before. This equates to an immeasurable value for our clients who now have a dedicated team to keep their labeling manufacturing line running at optimal capacity and minimal downtime. The partnership with Marel, will enable us to offer outstanding labelling solutions for our customers."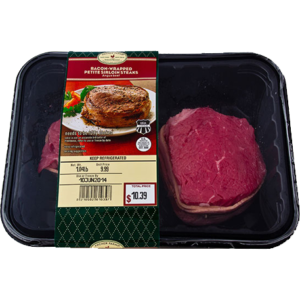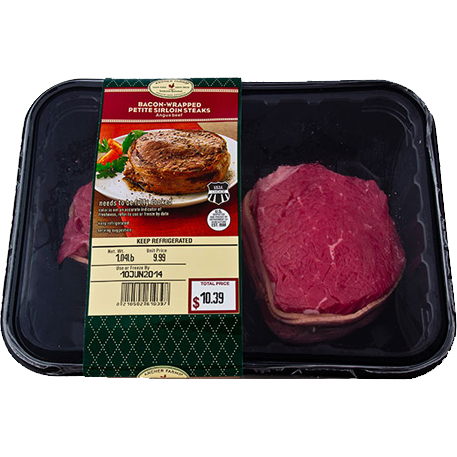 Hub Labels first introduced linerless labels to the United States marketplace in 2009. Linerless labels provide all the benefits of self-adhesive labeling but with many improved efficiencies through their non-utilization of carrier backing paper. Without backing paper, roll weight is significantly reduced by as much as 40%, which equates to less waste, more labels on a reel, and less changeovers.
Available in silicone coated paper, board, or synthetic materials, linerless labels adheres to a tray through strategically placed glue strips. This revolutionary label delivers consistency on the shelf, as well as an increased surface area to deliver a brand's message.
About Hub Labels
Hub Labels is a leading manufacturer of linerless labels, pressure sensitive labels and direct mail premiums. For over 40 years, Hub Labels has been on the forefront of advances and innovation within the label printing industry, having been among the first to introduce computer to plate technology, servo-driven presses, linerless labels and many other print manufacturing and safety innovations. The 110,000 square foot facility is located on Shawley Drive in Hagerstown, Maryland and has over 20 printing presses in operation.
About Marel
Marel (NASDAQ: MAREL; AEX: MAREL) is a leading global provider of advanced food processing equipment, systems, software and services to the poultry, meat and fish industries. Our united team of more than 6,000 employees in over 30 countries delivered EUR 1.2 billion in revenues in 2018 and operated at a 14.6% EBIT margin. Annually, Marel invests around 6% of revenues in innovation which translated to EUR 74 million in 2018. By continuously advancing food processing, we enable our customers to increase yield and throughput, ensure food safety and traceability, and improve sustainability in food production. Listed on NASDAQ Iceland since 1992, Marel had a public offering and listing of 15% of its shares on Euronext Amsterdam in June 2019.