Hub Labels Wins Calvin S. Frost Elevation Award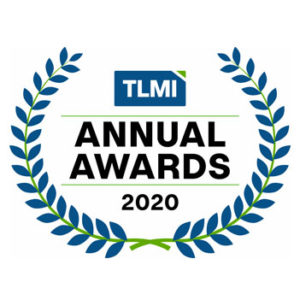 Hub Labels, Inc has been recognized as the 2020 winner of the TLMI Calvin S. Frost Elevation Award. This award is earned by a TLMI member company that is leading the industry with fully formed, publicly stated sustainability goals, strategies, and executions that are improving multiple aspects of sustainability. Award recipients demonstrate significant, measurable, environmental benefits as a result of projects, products, or programs that go beyond regulatory requirements.
The TLMI Calvin S. Frost Elevation Award is one of three awards, alongside the Trailhead and Journey Award, that make up the TLMI Frostie Awards. According to TLMI, "The [Frostie] awards recognize association members that have consistently demonstrated a commitment to progressive environmental practices across a range of areas including solid waste reduction, recycling, waste or energy recovery, the implementation of new 'clean' technology and/or processes and the implementation of an educational program."
"TLMI recognized that Hub Labels was one of the first TLMI members to become Sustainable Green Printing Partnership (SGP) certified and that the company recycles and diverts all of its waste from landfill. Hub is also currently working with partners to secure renewable energy and to assist their suppliers with their own sustainability goals."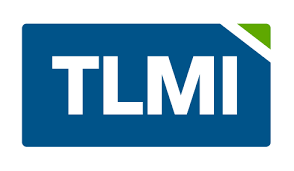 Thomas Dahbura, President of Hub Labels, said "This is an honor personally since it was with Cal during my tenure on the board that he introduced the TLMI initiative which I thought was something pretty special. I'm grateful that my team has embraced the commitment and the passion that Cal put into this program and that we have been recognized for our accomplishments."
About Hub Labels Sustainability Initiatives
In 2019 Hub Labels went 100% landfill free. This was a big accomplishment that took years of hard work and planning company wide. The plan now is to keep moving forward and find new ways to innovate and improve our environmental sustainability as a company.
Right now those efforts include using environmentally responsible materials and manufacturing procedures like printing with eco-friendly water-based and UV inks, recycling inks, liner waste, and water, and repurposing corrugated cardboard for packaging purposes.
We also have innovative packaging technologies that we are avidly trying to pioneer, such as linerless labels as a packaging solution which reduces overall liner waste by 50%. Even smaller initiatives such as using a chevy volt as our company car are important to us. Our finger is on pulse with everything regarding sustainability. It is an exciting time to work with Hub Labels as the packaging industry hurdles in to a more sustainable future.
Read more about the Calvin Frost 2020 award winners.