Introducing Mosaic Labels and Label Collage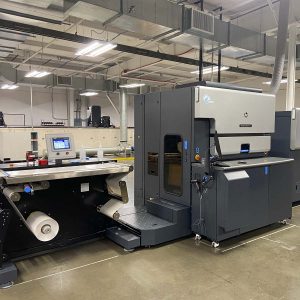 Custom labels leveraging innovative variable print technology.
Mosaic Labels Technology creates unique label designs, fast
Personalized and limited edition labels are gaining in popularity among brands and designs. The natural assumption is that brands pay big bucks for each unique label variation. Unbeknownst to many is the advancement in label technology, including mosaic labels and collage labels. This technology creates thousands of unique labels, fast. But, what exactly is mosaic or collage labels? The most simple explanation is a product label featuring a unique design that will only be purchased once. Sounds expensive. Surprisingly, it's actually more affordable than brands realize.
Our mosaic label software will randomize a specific portion of the label design with as little or as much control required for any given project. A label can leverage one or many "seed files", or custom patterns, within the layout. Our label software will rotate, crop, zoom, and mix the seed files with as much precision as needed to get the desired outcome.
To create a mosaic label, design a label as normal. Then select the object where the mosaic pattern should appear and place into a new layer and label appropriately. In a separate Illustrator file(s), create your seed file(s), or pattern, and send with your artwork. For more detailed instructions, please visit the Knowledge Hub.
These cutting edge capabilities allow our team to create hundreds, or even thousands, of unique labels that stand apart on store shelves. Through the mosaic innovative technology, your label becomes a piece of art.
Mosaic printing can be seen in the sample below. Each piece of clothing features a different pattern. In certain portions, the pattern has been zoomed in and rotated. However, certain portions of the design remain static. This allow us to create thousands of unique designs without actually building unique art versions for every variation.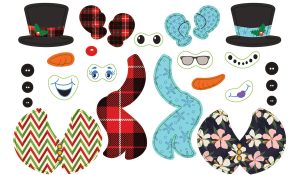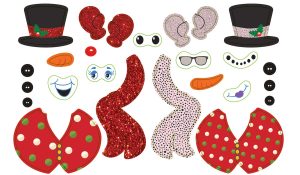 Label Collage to randomize an element's size and Rotation on your label design
Our label collage technology also allows us to implement a simple element onto a label design in a random pattern to create a unique look. Known as "Label Collage", a specific element, such as a picture of a product ingredient, can be randomly placed on a label in the desired area in a variety of sizes and rotations for unique custom labels.
Create hundreds, or even thousands, of labels that are completely unique. In the below examples, the snowman is static within the custom label design, but the snowflakes and the trees leverage the label collage technology to randomly place the elements in a predetermined area. Also, the counts of each element can be customized within a range to allow for greater control of the final output.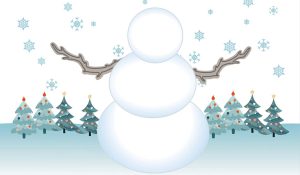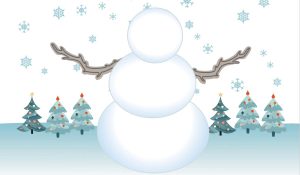 Variable printing for label personalization
Have you ever wondered how a brand creates personalized labels at a large scale? The answer is variable printing. Variable printing can be used to swap out design elements within a label, color, text, and create sequential numbering as well. These extra label elements stand out on the shelf and look different than a standard product. Variable data creates a sense of uniqueness that consumers want to buy because they may never see a label quite like that "one" ever again.
Benefits of Mosaic Labels
Create unlimited unique labels featuring one or many seed files
Full control over where and how a mosaic element is applied
Leverage variable data to swap designs, color, text and create sequential numbering
Reduce design time and cost by allowing technology to do the customization
Stand apart on the store shelves
HP Digital press with 1200 dpi print quality
Ideal for short runs and limited releases
Implement into your existing brand and label die
Who can benefit from Mosaic custom labels?
Traditionally, mosaic printing has primarily been used by large brands. This is mainly because the technology seems complex and can be difficult to explain. In reality, brands both large and small can leverage this technology, as it is perfect for short-runs and limited releases.
We encourage brands to try the technology with a holiday limited release. By successfully marketing a limited release, many brands find they sell out of these inventories quickly. Furthermore, people often buy more than one limited release to share with their friends and family.
Mosaic custom labels work well for:
Food and Beverage
Adult Beverages including Beer, Wine & Spirits labels
Beauty & Self Care Products
Household Products
Direct Mail Campaigns
Watch this video on Mosaic and Collage Label possibilities: