Hub Labels, Inc. Wins Three Awards at Annual TLMI Competition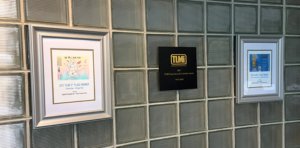 Hub Labels, a custom manufacturer of pressure sensitive labels in Hagerstown, Maryland was recently presented with three awards from The Annual TLMI Competition held in Scottsdale, AZ. Hub Labels was recognized with the 2017 Environmental Leadership Award and two digital print awards.
The 2017 Environmental Leadership Award recognizes both a converter and a supplier member each year that consistently demonstrates a commitment to progressive environmental practices across a range of areas. These areas include solid waste reduction, recycling, waste or energy recovery, the implementation of new 'clean' technology and/or processes, and the implementation of an education program.
Hub Labels became Project L.I.F.E. certified in 2012 through TLMI and have been committed to finding cost effective ways to help reduce their environmental footprint since. As a result of the certification process, Hub Labels created a Project L.I.F.E. team that is charged with managing as well as implementing environmental projects and efforts. Hub Labels has since effectively targeted and reduced waste, water usage and vehicle gas emissions.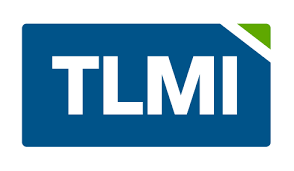 Hub Labels utilizes every employee in the organization to help work towards a more sustainable environmentally friendly company. Through Project L.I.F.E. and LEAN Manufacturing practices they strive to be an environmentally-friendly leader in the industry. They do this by believing that "We Think Differently" is more than just a motto, it is a way of life that their employees are committed to everyday.
In addition, to winning the Environmental Leadership Award at the 2017 TLMI Annual Meeting, Hub Labels was also presented with two label awards. They received a 1st place award in the Wine and Spirits category for Digital Printing/Ink Jet. The second award was 1st place in Digital Printing/Ink Jet – Color Process Prime. Both of these awards aim to recognize innovative printing and technical achievement. The competition recognizes and honors the finest efforts of their converter members throughout the previous 12-month period. 'As an active leader in the industry, we are very excited to be recognized for our printing capabilities,' said Thomas Dahbura, President of Hub Labels. 'I am extremely proud of how well our team works together to produce our high-quality products, we wouldn't be where we are today without each of our dedicated team members.