Hub Labels Completes January Donation Drive for Reach of Washington County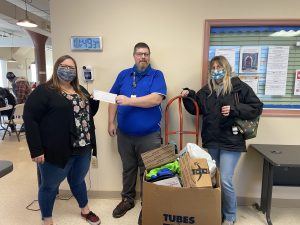 January Drive
For the entire month of January, Hub Labels ran a donation drive where employees donated items detailed on Reach of Washington County's needs list. In addition to the donation drive, Hub Labels also sold coco bombs to employees on company Fun Day, January 27th, in order to raise money for the shelter. Hub Labels also took unused furniture found in areas of their building and sold the furniture to raise extra money to donate to the shelter.
Last week, Hub Labels was excited to make a personal delivery to Reach of Washington County to deliver all the donations collected over the month of January. Reach of Washington County also gave Hub employees a tour of the shelter for which the employees were very thankful for.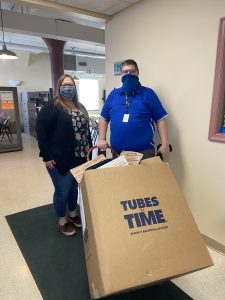 About Reach of Washington County
Reach of Washington County is a nonprofit, faith-based organization serving Washington County since 1990. They are part of a network of local service providers and local congregations to assist low income impoverished families and individuals during times of financial crisis. They have over 1600 volunteers helping to run their programs. They are called to serve the impoverished in the community and treat all of their clients with dignity and respect while being a bridge to independence.  Reach offers a plethora of services, ranging from homelessness prevention to homelessness resolution.
Their mission is to support and strengthen the community by preventing and resolving homelessness in Washington County. They empower individuals and families to move toward independence through compassion, education, advocacy and resources.