Hub Labels bites the Big Apple at Fancy Food Show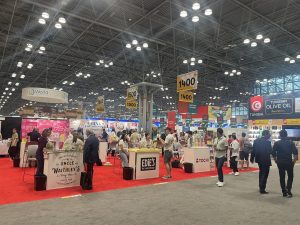 In the thriving world of specialty food, staying on top of trends and forging connections is crucial. As a leading label provider, Hub is excited to be at the Specialty Food Association Summer Fancy Food Show in NYC. This event offers a prime opportunity for us to connect, share ideas, and collaborate. At Hub Labels, we're dedicated to pushing innovation and embracing sustainability. Let's make the most of this event together!
Connecting with Businesses:
The Summer Fancy Food Show attracts professionals worldwide, making it a must-attend event. We encourage businesses to reach out and schedule a meet-up, whether for partnerships, label solutions, or exchanging ideas..
Seeking New Ideas and Keeping a Pulse on Labels:
Staying ahead of the curve is essential, which is why we attend the show to understand evolving needs, trends, and technologies. Let's gather fresh ideas for label design and production together.  What shows are you attending this year to keep learning and grow your business?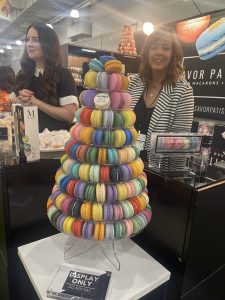 Hub Labels has a long-standing reputation for pushing the boundaries of innovation in the label industry. With an unwavering commitment to delivering high-quality products and services, we continuously explore new printing techniques, materials, and design concepts. The Summer Fancy Food Show always inspires Hub to showcase our latest innovations, demonstrating how our cutting-edge solutions
can elevate packaging aesthetics, enhance brand messaging, and provide a memorable experience for our customers. Our Sales team of experts are always available to discuss how our innovative label solutions can help your business make a lasting impact on the shelves.
Embracing Sustainability Options:
In recent years, sustainability has become a top priority for businesses across various industries. But for Hub Labels it has been a part of our lifestyle for years now!  We understand the importance of offering environmentally friendly label options that align with our customer's sustainability goals. We actively engage in researching and offering sustainable materials, eco-friendly printing processes, and recyclable solutions. By attending the Summer Fancy Food Show, Hub Labels will foster conversations around sustainable practices, exchange insights with like-minded individuals, and collaborate with businesses seeking to reduce their environmental footprint bringing all the knowledge back to our customers.