G7 GMI Certifications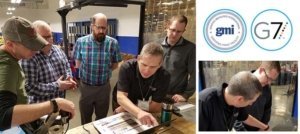 Hagerstown, MD – Hub Labels, Inc announced that it has achieved the GMI and G7® Master Facility Qualification of its integrated color management system for producing digital durable labels at its plant in Hagerstown, MD.
GMI and G7 are the leading industry standards and methodologies in controlling color and achieve consistent, desired outputs. Achieving both certifications requires an expert understanding of color, quality control and machine calibration.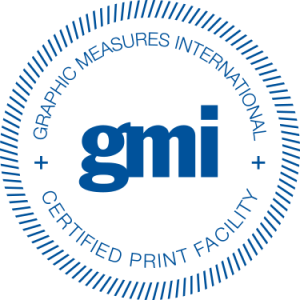 G7® is an industry-leading set of specifications from Idealliance® for achieving visual similarity across all print processes. It is a global standard widely used to measure the color accuracy on any output device. G7 Master Status indicates that the facility has calibrated certain equipment and systems to G7 gray balance and neutral tone curves and is capable of delivering G7 proofs and print products.
"We are extremely proud of our team for achieving G7 Master Qualification. Quality and repeat- ability are vital to our customers," says Thomas Dahbura, Owner of Hub Labels, Inc. "Our commitment to the G7 methodology is just one example of how we're maximizing our performance for the benefit of our customers."
Hub Labels joins a select group of global print service providers who have successfully completed training, examination and qualification process of their print production processes, validating their capabilities to the highest level of global industry standards and specifications. The implementation of the GMI and G7 methodology enables printers to reproduce a visually similar appearance across all printing types and substrates along with improving process control and production efficiency.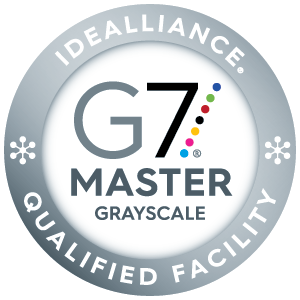 "We applaud Hub Labels, Inc for utilizing the G7 Master Program to assure consistency and quality in their proofing, brand color management and print processes," commented Timothy Baechle, for Idealliance. "G7 Master Qualification demonstrates a level of control and expertise that places Hub Labels, Inc at the top of their field. We applaud their leadership, commitment and support of the G7 Master Qualification Program."
Hub Labels, Inc has been at the forefront of advances in the label printing industry, having been among the first to introduce four-color process, computer-to-plate technology, digital printing, servo-driven presses and many other innovations. Hub Labels, Inc produces 1200 print resolution with a 7-color extended gamut that achieves the highest quality in the print industry.
To learn more about how Hub Labels, Inc achieved the G7 and GMI certifications, you can read more from the official Nazdar/Hub press release.
Idealliance® is dedicated to guiding media production best practices, specifications, and standards, worldwide. Visit the Idealliance® website to learn more about G7 Master Qualification.
GMI or Graphic Measures International, enables brand owners to hold printing and packaging facilities to measurable standards including structure, graphics and print quality, as well as other characteristics that are crucial to brand integrity. Learn more about the GMI standards and best practices.