Hub Labels Supports Labels For a Cause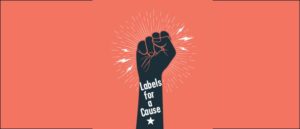 Hagerstown, MD [June 24, 2020] Hub Labels has partnered with several local breweries, wineries and distilleries to support a large array of projects for a cause. These projects range from the National Breast Cancer Foundation, Black Lives Matter, Black is Beautiful and Relief for Hospitality Workers.
Cushwa Brewing Company has undertaken a number of these projects, including an India Pale Ale called All Together which provides relieve to hospitality workers in Washington County, Maryland. Marcus Thomas, Cushwa Brewing Company Co-Owner, said, "All Together is a worldwide, open-ended beer collaboration created to raise support for the industry we love so much. It's an effort to raise awareness and provide relief, even in the smallest way, to those who are struggling in the hospitality industry." Recently, Cushwa announced their partnership with the Black is Beautiful campaign which was started by Weathered Souls Brewing Co in Texas. This campaign brings awareness to systematic injustice, racial inequalities and to promote change in law and policy. All proceeds from the can sales will go towards supporting ACLU of Maryland.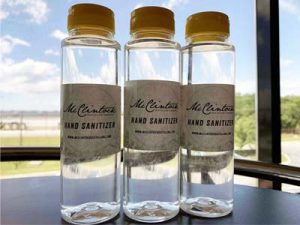 McClintock Distillery, located in Frederick County Maryland, reached out to Hub Labels to supply labels for their hand sanitizer, which is donating many of the bottles to emergency responders, retirement communities, assisted living facilities and other high-risk communities in the state of Maryland. Thomas Dahbura, owner of Hub Labels, was eager to help out a local business and provided the labels below the normal rates. "Supporting our community is important. We see a lot of our customers in positions to make an impact in our community and when they bring these projects for a cause to us, we are eager to help. It may seem like a small thing to provide a business a label, but those labels represent the message and ideals of that brewery, winery or distillery. It is important to me that we provide beautiful, high quality labels for every job, support other local business owners, and promote a message of change and optimism."
In Baltimore Maryland, owner of Charm City Meadworks, James Boicourt, said that the decision to switch to producing hand sanitizer was an easy one for his business. Charm City Meadworks shares a likeminded mentality with Hub in that they work every day to contribute and give back to their local community. This is something needed now more than ever from businesses who can make a difference.
"Hub Labels' will continue to make meaningful partnerships with local business owners. No matter how small the project may seem, we know these efforts are making a difference to so many," stated Thomas Dahbura. "I tell my employees to make things happen. Don't sit on the sidelines. Engage and offer your support. Working with businesses on these projects for a cause does just that. We make stuff happen at Hub!"