Hub Labels at 2020 NJPEC Innovation Summit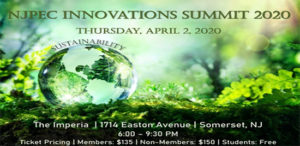 NJPEC Innovation Summit 2020
Hagerstown, Maryland | February 28th, 2020 – Hub Labels will be represented as one of the platinum sponsors at the 2020 NJPEC Innovations Summit in Somerset, NJ on Thursday, April 2nd from 6-9:30 p.m. Matt Cassano, Hub Labels' health and beauty segment manager, was tasked by the NJPEC with co-chairing the summit. Matt has 10 years of label and packaging experience and is Hub Labels' lead for client acquisition and managing relationships across the health and beauty industry and cosmetic market segments.
The 2020 NJPEC Innovations Summit is for all NJPEC members or non-members who are interested in sharing their company's innovative packaging, processes, or services. Along with a networking cocktail hour and buffet dinner, the summit will be hosting a panel of experts in sustainability who will share their knowledge and experience as it relates to the increased awareness and demand for sustainable packaging in the growing circular economy.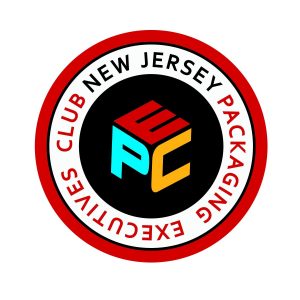 Guido Schmitz, Director of Global Packaging and Technology Innovation at Bayer Consumer Health, Sneha Patel, Global Packaging Innovation Leader at Coty, and Sarah Teeter, Global Project Manager at TerraCycle, will be the special guest speakers on the panel with a Q&A to be held afterwards.
To secure a table, email Matt Cassano (mcassano@hublabels.com) or Susan Weinstock (sweinstockmse@gmail.com) by March 24th. To learn more about the NJPEC, visit here.
About Hub Labels Sustainability Initiatives
In 2019 Hub Labels went 100% landfill free. This was a big accomplishment that took years of hard work and planning company wide. The plan now is to keep moving forward and find new ways to innovate and improve our environmental sustainability as a company.
Right now those efforts include using environmentally responsible materials and manufacturing procedures like printing with eco-friendly water-based and UV inks, recycling inks, liner waste, and water, and repurposing corrugated cardboard for packaging purposes.
We also have innovative packaging technologies that we are avidly trying to pioneer, such as linerless labels as a packaging solution which reduces overall liner waste by 50%. Even smaller initiatives such as using a chevy volt as our company car are important to us. Our finger is on pulse with everything regarding sustainability. It is an exciting time to work with Hub Labels as the packaging industry hurdles in to a more sustainable future.