Introducing the Hub Labelfire Press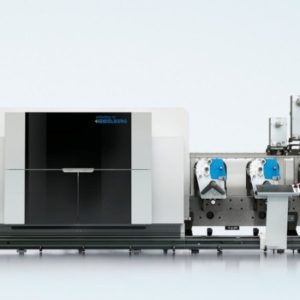 The Gallus Labelfire 340 combines the latest digital printing technology with the benefits of conventional printing and further processing technology and is raising the bar in label printing. The capabilities are endless!
Personalization
Projects can easily be customized with text or graphics.
Long & Short Runs
This press has the ability to handle both long and short run digital printing which helps keep your project on schedule.
High Quality Printing
Industry standard is for flexo printing is 300 dpi, the digital press is 1200 dpi. *dpi – dots per inch
Print on Demand
Ability for a faster reaction time; including last minute art and quantity changes.
Less Inventory Stock
Instead of printing large amounts at a time, digital printing allows you to print what you need, when you need it.
Test-Drive Markets
Since there is not a minimum quantity requirement; you are able to test new markets cost effectively.
Special Effects
Interested in adding special effects to your label? Choose from silver or gold cold foil to make your package stand out.
Still interested in learning more about our Labelfire?
Watch our Labelfire Video.