Hub Labels Among Healthiest MD Businesses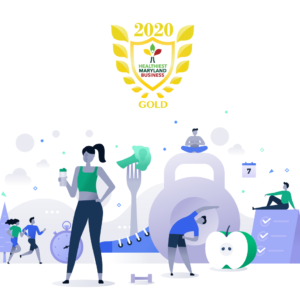 Hagerstown Maryland [August 7, 2020] The Maryland Department of Health Center for Chronic Disease Prevention and Control announced the 2020 Healthiest Maryland Business and Hub Labels is honored to be part of the selected few who have earned the Gold Award. This is the third consecutive year Hub Labels has been recognized as a gold-level business and earning this badge of honor. The State of Maryland's Health Department began this initiative to create a statewide movement to promote a culture of wellness. This initiative aims to raise awareness about the importance of a healthy workforce and to recruit business leaders who incorporate healthy policies into the workplace.
Hub Labels wellness program has been a journey that began with a vision from Owner/President, Thomas Dahbura more than 5 years ago when Hub Labels joined the Healthiest Maryland Business program. Dahbura asked the Human Resources Department to spearhead the program. As a result, an employee wellness committee was formed to create initiatives to educate employees on various wellness topics including physical health, mental fitness and financial health. An onsite gym was established and was equipped with bicycles, a rowing machine, along with various weights. In addition, through a partnership with a local medical center, Hub Labels offers onsite blood pressure checks and promotes an annual campus-wide wellness week for all employees. Most recently, unhealthy food and beverage options were removed from the company lunchroom.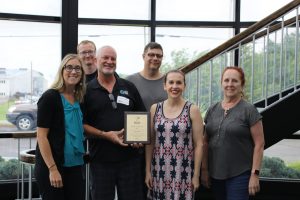 Carrie Aaron, Hub Labels' HR Manager, spoke to the benefits of participating in the Maryland Healthiest Business program. "The program provides our organization with a Wellness Scorecard", states Aaron. "It's a great way to measure what we are doing, while also providing us with new ideas to continue improving our wellness program year-after-year. Each year, we make it a point to improve our Wellness Scorecard. We have regular wellness meetings which is staffed by our employees and who bring new ideas to the table on how we can promote wellness and health. We have learned that it does not need to be a complicated program; that simple is sometimes best."
To learn more about the Healthiest Maryland Business program, visit their website: https://www.healthiestmdbusinesses.org/