Hub Labels Employee Spotlight – Shauna Snyder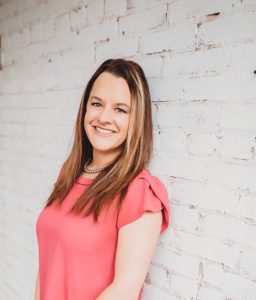 How long have you been at Hub? What year did you start?
I started my printing career in 2012 here at Hub Labels. I took a brief intermission in-between and then I started again in 2019.
In order, what are all the jobs you've had at Hub in your time here?
I started as inside sales and my territory was local Maryland and Pennsylvania. Then I got promoted to outside sales and then when I came back I was hired as the prime segment manager.
What are some your most memorable moments at Hub? Business and non-business related, or both. 
I really hold Hub near and dear to my heart. If it wasn't for Hub I wouldn't be where I am today. I knew nothing about print and when I started my sales manager unfortunately left, so I was kind of left out in limbo. I've actually worked in all the departments at hub, even just training. That's starting at customer service, out to the press room, to converting, and shipping to the point where people didn't know what my real job was. If I wouldn't have had that foundation and the way the training was I wouldn't know all the technical aspects of printing and not just selling it. So Hub has given me the foundation for me to be the best sales person I can be.
What is your favorite part about working at Hub Labels?
I love my customers and I love our team. Thomas is so passionate about this company. He's always up on todays technology, innovation, and sustainability and I really feel that that is an important part of Hub Labels.
What has changed about Hub since you started working here?
The same concepts are here in that the customers always come first. We do whatever we can for our customers. It's just the way that we are doing it that's different. So adding new equipment, coming out with digital and the hybrid. Different aspects of doing our job better or more efficient. So policy and procedure have changed but only to get better. If you're starting your printing career this is a great place to be or if you're seasoned in your printing career this is a great home for anybody.